Powerful Christianity Books for Children
Christianity Books are powerful. Children are important to God. They are God's Gifts to parents.​ If we do not teach our children to follow Jesus, the world will teach them NOT to. Help them overcome nefarious thoughts and deeds. Children need to be equipped to stand and not fall prey to humanism, one of the many "broad ways" that leads to death. Children Build the Future – Teach Them TRUTH and Virtues!
Is your Spiritual training adequate? Pray to God that the lessons you teach your children will sink deep into their hearts. Why! God demands it, your children are spiritual beings and needs Spiritual food, and the Word of God weeds out doubt. YOU as the parent have the most important spiritual role in your child's life. That's why you have to press into prayer for your child's salvation.
Public schools do not teach children morals, virtues, or spiritual growth, but with Christian Homeschool Curriculums you can teach your precious kids absolute truth, health, boldness, character strength, virtues, finances, proper sex education, sexual behavior, gender issues, and most important, the Word of God, which is the Will of God.
Children need to be nurtured with love, truth, honesty, compassion, character, and adhere to Integrity, Christian Morals, and Ethical Principles to make the world a better place for them in the future.
Essential Life Lessons: "Lucy and the Saturday Surprise"
Introducing "Lucy and the Saturday Surprise" – a captivating children's book written specifically for kids ages 3-7. This delightful story is accompanied by colorful illustrations that are sure to keep young minds engaged and eager for more.
But it's not just a story – "Lucy and the Saturday Surprise" aims to teach kids an essential life lesson. Through Lucy's journey, children will learn about the dangers of envy and the profound joy that comes with contentment. It's never too early to impart these valuable lessons, and this book provides a practical approach for parents and guardians to do so.
Included in the book is a special section called "Note to Grownups." Here, parents and guardians will find advice on how to further the conversation and help children understand the topic of envy in a meaningful way. This added resource equips adults with the tools they need to guide their kids towards a healthier and more contented mindset.
"Lucy and the Saturday Surprise" is part of the TGC Kids Series, a collection of books that strive to teach children biblical truths while engaging their hearts and imaginations. As Christians, we recognize the importance of instilling these principles early on, and this series accomplishes just that.
So join Lucy on her thrilling adventure, filled with valuable lessons and captivating imagery. "Lucy and the Saturday Surprise" is a perfect choice for Christian families seeking to inspire their children with accessible stories and essential life lessons.
Why Every Christian Parent Needs Christianity Books for Children
In this rapidly changing world, it's crucial for you to equip your little ones with a strong foundation rooted in truth, facts, and the love of Jesus Christ. That's where Christianity books for children come in.
Christianity books are not your average bedtime stories or simple fairy tales. They delve deep into the theological teachings, historical significance, ethical principles, and spiritual guidance that Christianity offers. By introducing your children to these essential aspects, you ensure that they grow up with a profound understanding of their faith.
In a world that often distorts the truth or dilutes its significance, it's vital to provide your children with accurate information about God and His plan for humanity. Christianity books for children are meticulously crafted to present the teachings in a way that is both engaging and age-appropriate. Your little ones will learn about the life, teachings, and miracles of Jesus, paving the way for a meaningful relationship with Him.
Moreover, these books instill in your children the importance of living a life dedicated to God's calling. They touch upon the concept of shalom, the peace that comes from living in harmony with God, oneself, and others. By teaching them about love, forgiveness, and compassion, these books help shape their character and reinforce the values that go hand in hand with a Christian life.
Unlike some literature that beats around the bush, Christianity books for children get straight to the point. They answer pertinent questions that your little ones might have about God, Jesus, and the Bible. As parents, you know how curious your children can be, and it's your responsibility to provide them with relevant and accurate answers.
Imagine the joy your children will experience as they discover the wonders of the Christian faith through captivating stories and illustrations. These books bring the stories of the Bible to life, allowing your little ones to visualize the miracles and grasp the timeless wisdom contained within.
So, dear fellow Christians, do not underestimate the power of Christianity books for children. They are an essential tool in shaping the spiritual journey of your precious ones. Invest in their future by equipping them with the knowledge, values, and beliefs that will guide them toward a lifelong relationship with God. Give them the best possible start on their journey with Jesus.
Discover October's Extravaganza!
Sale Prices, will only be available until November 30, 2023.
Celebrate the essence of October with our exceptional specials that are bound to captivate Christian parents and their eager children. Introduce the joy of character building in a whimsical way with our delightful new giraffe activity books, carefully crafted to nourish young minds.
Embrace the sanctity of life with our thought-provoking 2024 calendar, adorned with soul-stirring illustrations that inspire conversations about the beauty of existence. And don't forget to ignite the spark of curiosity with our brand-new Kids Answers magazine subscriptions, packed with captivating stories and insightful teachings that teach children about Jesus and His profound love. 
Now is the perfect time to seize the Christmas Delight and surprise your loved ones with truly meaningful gifts. These carefully curated treasures, at special sale prices, will only be available until November 30, 2023. So, make the most of this opportunity to infuse the holiday season with joy, knowledge, and spiritual growth. Let us accompany you on this remarkable journey of nurturing young hearts and shaping their souls in the light of faith.
Christianity Books Helps You With Authority
You have been given an incredible responsibility – one that carries immense spiritual authority over your children. As a parent, you have been chosen by God to guide and nurture your child's faith journey. It's time to step into this God-given authority and set the spiritual rules for your family.
Your prayers for your child hold great weight before God. In fact, God holds you responsible for raising your children in a way that is pleasing to Him. Take inspiration from Abraham, who commanded his children to keep the way of the Lord. He did not leave this duty up to others (Genesis 18:19).
Your child has an enormous calling on their life, and it's worth fighting for. Praying for your child's salvation and exposing them to Jesus as much as possible when they're young can have a tremendous impact. Did you know that 50% of children who come to Christ were led by their parents?
By learning together, your family's bond will become stronger and stronger. Your children need to develop resourcefulness to live in this wicked world. They need to learn how to cope with difficult situations or unusual problems with the Word of God. It's your job to teach your children to fight wickedness.
So, take up your authority as a Christian parent. Guide your child towards a life of faith and service to Christ. With the help of Jesus, you can do this. Always Put God First and Enjoy Life in Christ!
Teaching Your Children Before Birth About Jesus
As Christian parents, we understand the significance of teaching our children about Jesus right from the start. Did you know that you can introduce early spiritual development to your child during pregnancy? By incorporating unique methods such as prenatal education through music, you can help your child connect with God even before they enter this world.
During the last few weeks of pregnancy, your baby's ears are fully developed, and they start to connect with their brain. This is a crucial time to begin your baby's spiritual journey through music. Play children's songs like,"Jesus loves me, this I know for the Bible tells me so", and watch how your baby responds after birth. Many parents have reported that their babies recognize these songs and respond positively to them.
Incorporating such early childhood development practices can lay a strong foundation in your child's spiritual and faith-based parenting journey. It can help them grow up to be loving, compassionate, and God-fearing individuals. So, as Christian parents, let us start teaching our children about Jesus, even before they are born, and help them develop a deep sense of spirituality and faith throughout their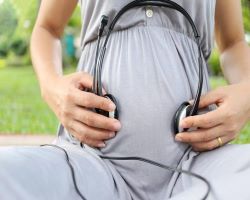 Green Kid Crafts: Science & Art Gifts for Kids Ages 3-10+
Looking to ignite your child's curiosity while nurturing their creativity? Look no further than Green Kid Crafts! With award-winning science and craft activities, they offer the perfect gift that keeps on giving.
In today's fast-paced world, it's essential to provide children with meaningful experiences that combine education and entertainment. Hands-on STEAM learning boxes are designed to engage the entire family, making learning fun for everyone!
With over a decade of experience, Green Kid Crafts has delighted and educated children all around the world, with a staggering 1.5 million boxes shipped globally. When you choose Green Kid Crafts, you're not only giving a gift; you're giving a lifelong passion for learning and discovery.
Shop the Green Kid Crafts Holiday Gift Guide and explore the extensive range of gift ideas for every child. From budding scientists to aspiring artists, green kid craft activities make the perfect present. With each box carefully curated, your little one will receive an exciting new theme every month, ensuring a constant source of inspiration and excitement.
Why settle for ordinary toys that lose their appeal over time when you can gift an experience that offers continuous learning opportunities? Our award-winning subscription program delivers educational and engaging content straight to your doorstep, providing your child with the gift that truly keeps on giving.
When you choose Green Kid Crafts, you're not just choosing a product; you're joining a community of like-minded parents and educators who value the importance of fostering a love for learning. Join today and let your child embark on a journey of Discovery, Imagination, and Creativity with Green Kid Crafts.
Parents Love with Correction
Parenting with Loving Correction: Practical Help for Raising Young Children
This extraordinary guide offers parents practical steps and tips for wise, God-centered, and consistent correction aimed at transforming their children's hearts. A gospel-infused framework for the kind of loving correction that will help all of us train up a child in the way he or she should go.
In a permissive culture that leaves parents unsure of their authority and confused about discipline, this book speaks with clarity, not only reminding parents that discipline is a critical element of parental love, but also showing parents how to practically discipline their children in a way that is consistent, God honoring, and productive.
Parenting is sometimes painful, but it can also be joyful. I think of these words of John in Scripture: "I have no greater joy than to hear that my children are walking in the truth" (3 John 1:4).
Written by Sam Crabtree pastor at Bethlehem Baptist Church in Minneapolis, Minnesota, where he has served for over twenty years. He is a former public-school teacher.
65 Promises from God for Your Children
As parents, we know that our children are precious gifts from God. It is our responsibility to guide and teach them to follow Jesus. If we neglect this duty, the world will teach them everything but the path of righteousness. That's why it's important to protect our children from nefarious thoughts and deeds that are present in our school systems.
Satan is always on the lookout to snatch children from the arms of God. But you have the power to protect your children with 65 Supernatural Promises for Your Child. These promises have been given to us by God, and they include mercy, covenant, peace, spiritual growth, angelic protection, and provision. By understanding and appropriating these promises, you can safeguard your child's spiritual journey.
We know that messages from Hollywood and the music industry seek to destroy children's innocence and corrupt their minds. But you can't let Satan win. You must fight for your child's future and protect them from these negative influences.
So let these supernatural promises for your child guide you on your journey as a parent. Let the key scriptures followed by explanation and prayer help you appropriate the promise. Don't let Satan steal your child's innocence and faith. Take up the fight for your child's future and safeguard their spiritual beliefs.
Christianity Books for Children
Discover the perfect selection of Christianity books for children! As Christian parents, it is your duty to instill the values and teachings of Jesus in your children. With our hand-picked collection of books, you can teach your children about Jesus in a fun and engaging way. Our books are designed to capture the attention of children while delivering important messages about love, kindness, and compassion. So, whether you're looking for bedtime stories, coloring books, or Bible stories, we've got you covered. Let us help you in teaching children about Jesus and fostering their love for God through our comprehensive collection of Christianity books for your children.
Character Builder's Bible
Looking for a way to teach your children about Jesus and instill biblical character? Look no further than The Character Builder's Bible! with 60 character-building stories from the Bible, this book is the perfect tool for parents who want to help their children learn about God's word in a fun and engaging way.
Each story is told simply and tied to positive attributes like obedience and humility, and comes complete with practical applications that little ones can apply to their own lives. With colorful illustrations, definitions, and memory verses, The Character Builder's Bible offers a fun learning experience that will show your children how relevant God's word is to their everyday lives.
Recommended for ages 4-7, this book is a must-have for Christian parents who want to help their children grow in faith and character. So if you're looking for a fun and effective way to teach your children about Jesus, look no further than The Character Builder's Bible!
Teaching Your Precious Children
You shall love the LORD your God with all your heart, with all your soul, and with all your strength. And these words which I command you today shall be in your heart. You shall teach them diligently to your children, and shall talk of them when you sit in your house, when you walk by the way, when you lie down, and when you rise up; Deut 6:5-7  
One of our primary responsibilities as parents is to teach your children the way of the Lord. Scripture tells us that this should be a constant and ongoing process: You shall talk to them when you sit in your house, when you walk by the way, when you lie down, and when you rise up. Christianity books can help you teach them.
Best Christianity Books For Kids All Ages
Faith-Based Homeschool Curriculums
Bible Verses For Kids – Bibles Stories For Kids – Bibles For Kids
All Selections Above Are Faith-Based Homeschools
Top Reasons Why Parents are Choosing to Homeschool their Children
As the number of homeschooled students in the United States continues to rise, it's clear that homeschooling is becoming an increasingly popular option for parents. And it's easy to see why. Homeschooling offers a range of benefits that traditional schools simply can't match. Here are just a few of the reasons why homeschooling might be the best choice for your family.
First and foremost, homeschooling allows parents to create a positive learning environment for their children. Public schools can be rife with issues like bullying, overcrowding, and excessive homework, and school shootings, all of which can negatively impact a child's learning experience. With homeschooling, parents are free to eliminate these factors and create a safe, supportive environment that fosters academic growth and success.
Contrary to popular belief, homeschooling can also have a positive impact on socialization. Homeschoolers have the flexibility to take field trips and engage in real-world experiences that traditional school students simply can't match. This can help children hone their social skills and become well-rounded individuals who are better equipped to thrive in the real world.
Another major benefit of homeschooling is the ability to tailor education to your child's individual needs. Public schools often struggle to provide adequate resources for students with learning disabilities or other special needs. But with homeschooling, parents can choose a curriculum that suits their child's unique needs and learning style, and can take advantage of public school resources like speech therapy and art classes as needed.
Finally, homeschooling is a great option for families who frequently move due to career demands or other reasons. Since homeschooling is flexible and can be done from anywhere, parents and students can stay on track even if they find themselves in a new location.
All in all, the benefits of homeschooling are clear. If you're looking for a positive, supportive, and effective learning environment for your child, homeschooling might be the perfect choice for your family.
In conclusion, Teach your children solace and guidance with the collection of Christianity books. Help them to leap towards spiritual enlightenment and learn from renowned authors on the topic of Christianity. Help them discover the richness of faith as you delve into the teachings, prayers and writings of the Bible. Get your hands on the most comprehensive collection of Christianity books, and let the power of faith transform your children's life. Explore the written word that has inspired generations, and get enlightened with the best of Christianity Books for your children.
Shalom is a Blessing, a manifestation of Divine Grace.
Call or Text Someone Today and Tell Them You Love Them
The more of Jesus you place into your heart the more darkness is pushed out. 
Disclosure: This page may contain affiliate links. This means at no additional cost to you. we may receive a commission if you purchase a product from one of our links. We only recommend products we trust.